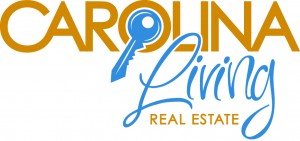 The Money MATTERS!
Welcome to an EXCITING new Brand.  Our logo stands out in the crowd.  Our agents are successful.  We strive to share the wealth and knowledge with friendly optional breakfast meetings and willingness to help each other when needed.
We do more than sell houses. We create an environment for successful Realtor's. Every agent that joins our firm is offered the best technology mentoring for Real Estate in the business.
Have you ever wondered why some agents become extremely successful while others are satisfied doing the same amount of business year after year?
If you take a hard look at the top producers, you will notice a common thread…they all spend money to make money….that's right, if you want to move to the next level of your career you have to have extra money to invest in your own business.
Unfortunately, most agents become a slave to their company. The agent does all the hard work and then the company shares their commission, not to mention several other fees. And let's look at the Relocation Referrals your company is so proud to provide you….they take 30% – 40% Referral Fees leaving you with a pitiful looking commission check after you did all the work!
The problem is…agents feel like they need the company to survive! The fact is…the company needs you far more than you need the company. There are programs on the internet that will provide you with all the leads you can handle….leads that you don't have to pay a referral fee….the commission is yours, all 100% of it.
These days, people hire you, not the company. Ask your past buyers and sellers if it would bother them if you were at a different company….If you previously did a good job for them, they could care less who you work for.
Instead of giving your hard earned money away, invest it in your business and move on to the next level, and then repeat the process. Before long, you will be one of those Top Producers!
We're looking for people who can grow, achieve, succeed and thrive. Consider joining us. The only thing we're missing is you.
Be sure to read "The Psychology of Selling Your Home"
For a confidential discussion call  Roby @ 704 451 7051