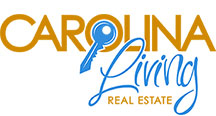 Get Everything You May Need to Buy or Sell!
Carolina Living Real Estate serves the Charlotte Metro and Lake Norman areas with enthusiasm and professionalism. With agents living and working throughout the Charlotte and Lake Norman areas, Carolina Living Real Estate is well positioned to provide knowledgeable and expert service throughout the area. We ARE the leaders in technology solutions ensuring  your needs are met whether buying or selling Charlotte area real estate.
Carolina Living Real Estate is led by a 21 year veteran of working in the world of technology with experience in website development, search engine optimization and training.
All our agents are offered weekly training on the latest technology trends.
All our agents are offered weekly training on building a website/blog that features listings, home searches and local information.
All our agents have access to training on Search Engine Optimization.
Our listings display on numerous websites across the internet and Mobile devices.
Our company has numerous websites that show home listings and get high rankings across search engines.
Our agents get 100% commissions which offers them more options with marketing and negotiations (see The Psychology of selling your home)
We strive to lead the Charlotte area real estate industry by listening to the feedback and advice from our customers. We offer full-service client care management. That's because we're committed to making your real estate experience unlike any other. Count on our management to respond to your requests swiftly and competently. We pledge to do everything in our power to ensure your satisfaction and exceed your expectations.
Never Overpay on Commissions – Never Pay 6%, ask us how/why!
We believe every family should feel confident when buying and selling a home